Chianti Holidays
Monte San Michele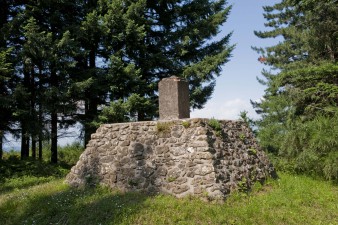 Monte San Michele is part of the range of the Chianti hills of which it is the highest point and it stands on the border of the provinces of Florence, Siena and Arezzo.
It is a nature park which extends over 800 hectares and is one of the most important green zones of the whole Chianti area.
There are many animal species, including wild boar, fallow deer, roebuck, hare, fox and porcupine.
The typical woodland trees of Chianti include chestnut, poplars and wild cherry.
The area around Greve in Chianti offers countless itineraries and places of natural and artistic beauty which are well worth seeing.
Chianti does not mean only wine, but also castles, mediaeval villages and glorious views. There are so many paths to explore Ė from the Elsa Valley to the Greve Valley, from the outskirts of Florence to those of Siena.
Here the natural landscape and that made by manís intervention have integrated sucessfully and have become one.
This harmonious scene can be enjoyed from the windows of a car, from a bike, on horseback but it is on foot or by bike that one can best explore and appreciate all there is to see.
Whether short walks, long hikes or rides on mountain bikes, the itineraries are many and all can be enjoyed in peace and tranquillity.
Published: Apr,15 - 2014